OPEN TAEKWON-DO WORLD CUP SOFIA 2022
---
Open Taekwon-do World Cup Sofia 2022 will held in July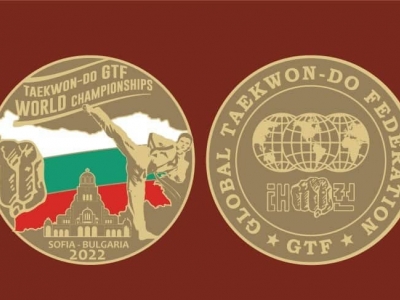 Good news to non GTF current members. A month ago the GTF Executive Committee voted to allow parts of the GTF World Taekwon-do Championships to be OPEN. If you were a previous member, you are allowed to attend.
ITF competitors and similar are welcome in Bulgaria.
The GTF is a non-bias, non-political organization.
The competition sparring rules are most known in the Taekwon-do world: 1, 2, 3 points. They are fully describe in the General Information Pack.
Hope to see you in Sofia, Bulgaria, 25 -31 July 2022.
For more information please write to bulgaria.gtf@gmail.com
Публикувана на: 2022-05-17 12:20:42 ч.